Integrated Solar Street Light Trend
Our integrated solar street light which integrates the green-energy parts solar panel, LED lamp and the lithium battery into a single product.
With human intelligence induction system to gain the solution of low-energy, long-time,high-luminance and free maintenance. And the same time, it's convenient in the shipment and installation.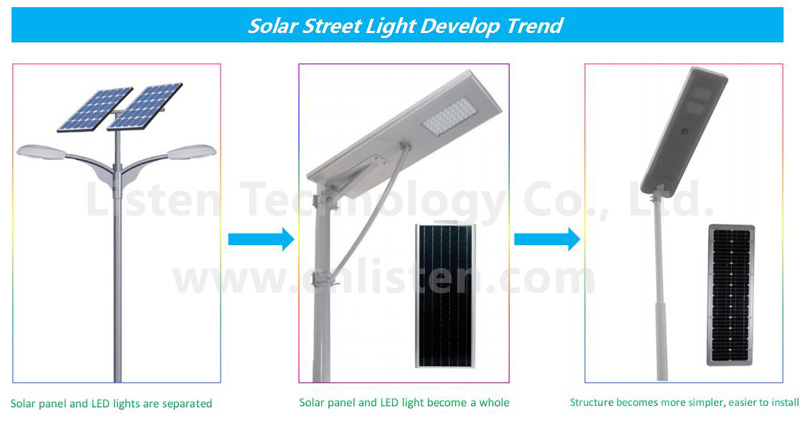 They are able to be installed in the garden, residential area, courtyard, road, main area, parking area or provide the light in roads where it's necessary, the battery provide the energy for lighting, and the solar panel charge for the battery.