LED Fan Holographic Imaging 3D Naked Eye LED Fan Hologram display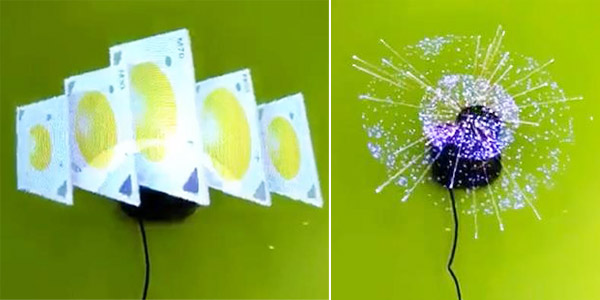 Features:
1. 3D Hologram LED fan is the latest and most attractive advertising 3D display for shopping mall, cloths store, restaurant, museum, jewelry shops, and many other retails outlets.
2. Holographic advertising machine, LED lights rotating display, the use of human eye retention principle, the formation of graphics, animation or video, image without border and background, to the audience feel like floating in the air.
3. Novelty, holographic imaging of high-tech, very attractive to consumers eye. Left a deep impression. It can also be used to express your love to people you like.

Notes:
1.Support normal video, flash and pictures.
2.IP20,if need install it outdoor, the protect shade should be added.
3.To be safe, please install it higher than 3.5 meters.
4.The programming software is stored in TF memory card. Windows XP/7/8/10 Systems are available for it.
Package Including:
1x HoloSpin LED Display(lampshade not included)
1x AC Adaptor
1x Fixing Plate
4x Screws to Fix the Display to the wall
1x SD Card with adapter
1x USB SD Card reader
1x Remote Controller
Instructions:
1. Please install the product in the position (like over 3.5m Height)which the human can not contact, otherwise must have the protective cover.
2. In the target mounting area, set 3 fixed holes as below, and the aperture is 8 mm.
3. install the base.
4. Put the machine on the base and with the SD card ,power on,it will work right now.
5. Firstly take the SD card from machine and link with Card reader like picture, and then USB linked with computer.
6. Open the SD card and Copy the software to computer and check the READ ME .txt.
7. Open the software; Open picture JPG , Png; Open video, MP4, Avi, Rmvb, gif.
8. Put the SD card in LED FAN and power on.
9. Replace the battery for remote control;remote control's function is on –off switch.The battery is 27A,12V .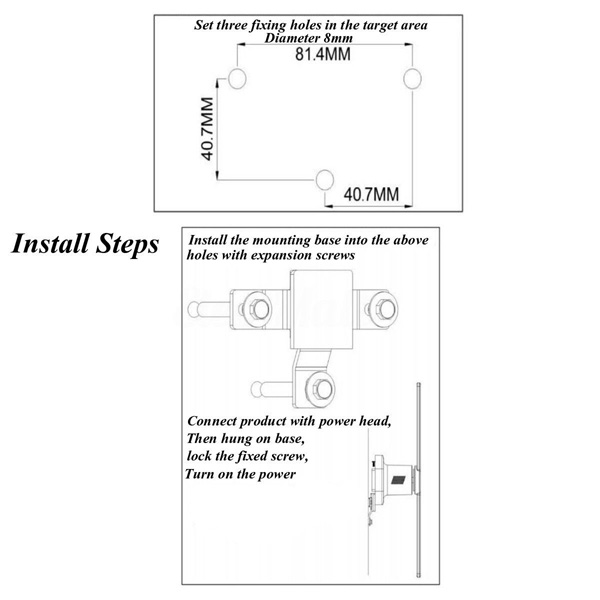 More vivid info, please check this video as below, or check here http://www.cnlisten.com/en/news/new-technology-of-LED-hologram-fan-with-3D-display.html
---
About Listen lighting, China,
Listen Technology Co., Ltd. is one of professional manufacturers in the field of led lighting, producing LED lighting products such as table lamp, led down lights, solar street light, led street light, led high bay light, led underwater light etc.
We only supply you high quality and competitive price. OEM/ODM service is available and we dedicate to providing best lighting solutions for your project. Any question or inquiry, kindly send us an inquiry or e-mail us:
---------------------------------------------------------------------
TKS. & B. RGDS,
Julie
LISTEN TECHNOLOGY CO., LTD.
Email: ledlighting.julie@gmail.com/julie@cnlisten.com
Mob/Whatsapp: +8615820650365
Skype: julie.china01
Fax: 86-757-82710602
Website: www.cnlisten.com
Add: Qingke Industrial Area, Chancheng, Foshan, Guangdong, China
LED lighting | Chinese LED lighting | Chinese LED lighting supplier